Here is the history of my 1995 Mk1 Fiat Punto. Back in 1994 my car left the dealership as a blue 55s. It looked very much like this...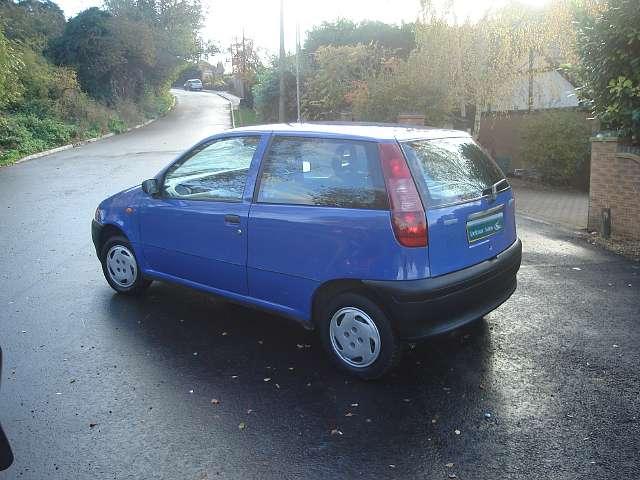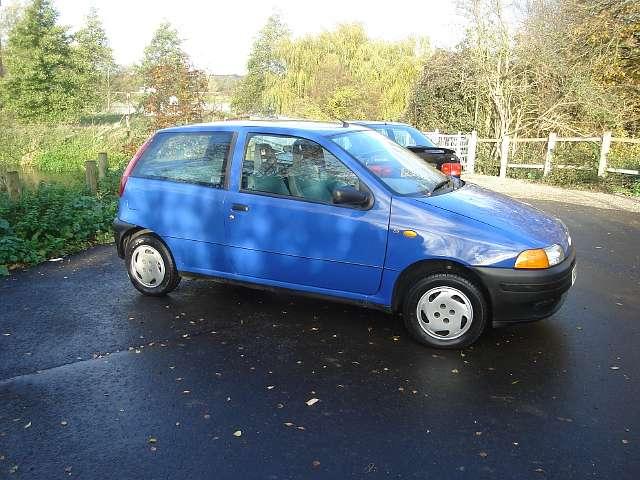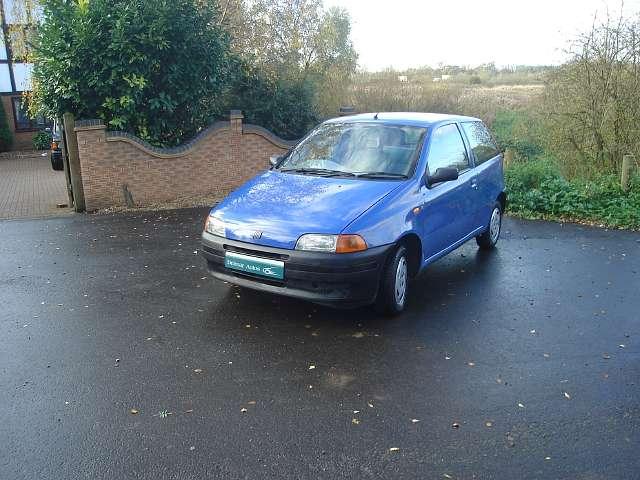 The previous owner then tarted it up a bit by painting the whole car Broom Yellow, fitting some 15inch wheels and fitting a Sporting body kit I then fitted tints, exhaust and seat covers fitted....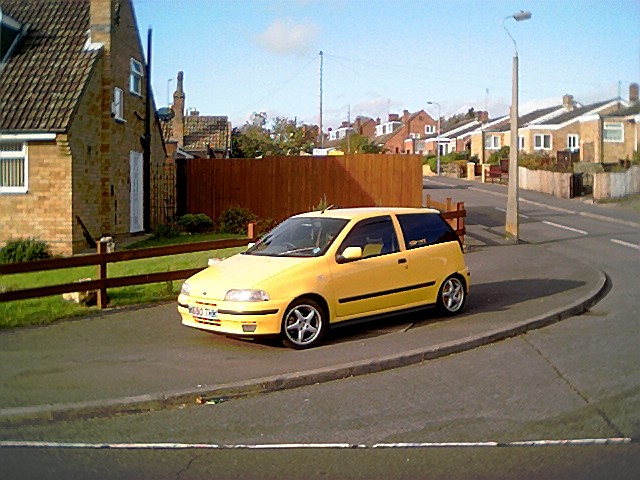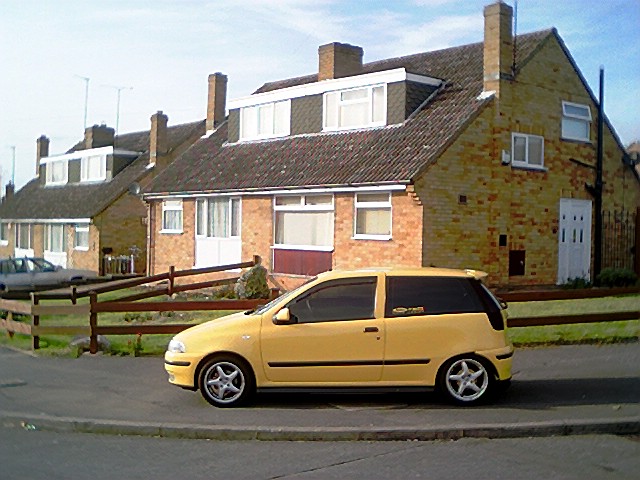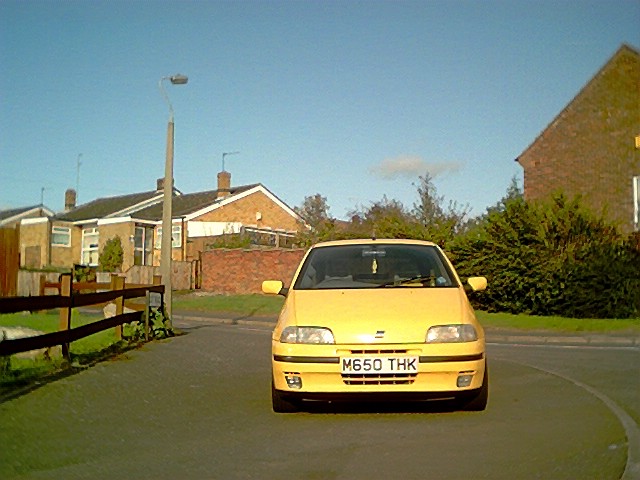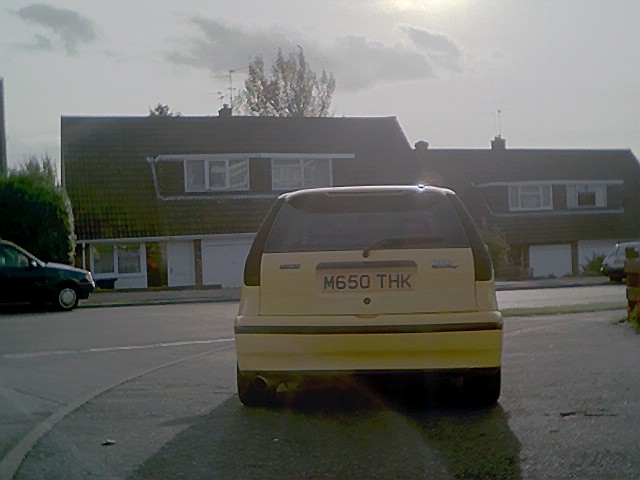 Then I started modifying...
I first started with some 17" Mille Miglia alloy wheels but quickly moved on to window tints and lowered suspension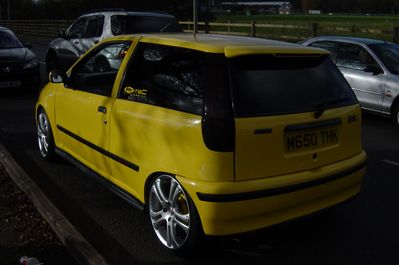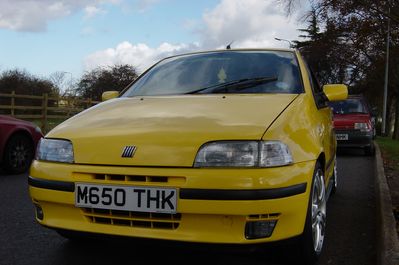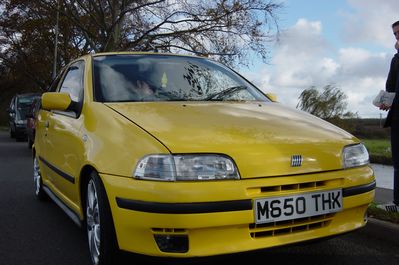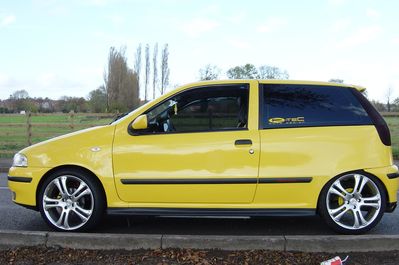 less than a year later, I decided to get a full bodykit. I opted for the PSG Combat kit which I bought from a company in Leicester. I was recommended to a company near Bedford, called Calibre Coachworks, to get the kit fitted. I went down to speak to the owner, Jet, and we decided not only to fit the kit, but allso to smooth the tailgate, remove the door locks and paint it pearlescent yellow.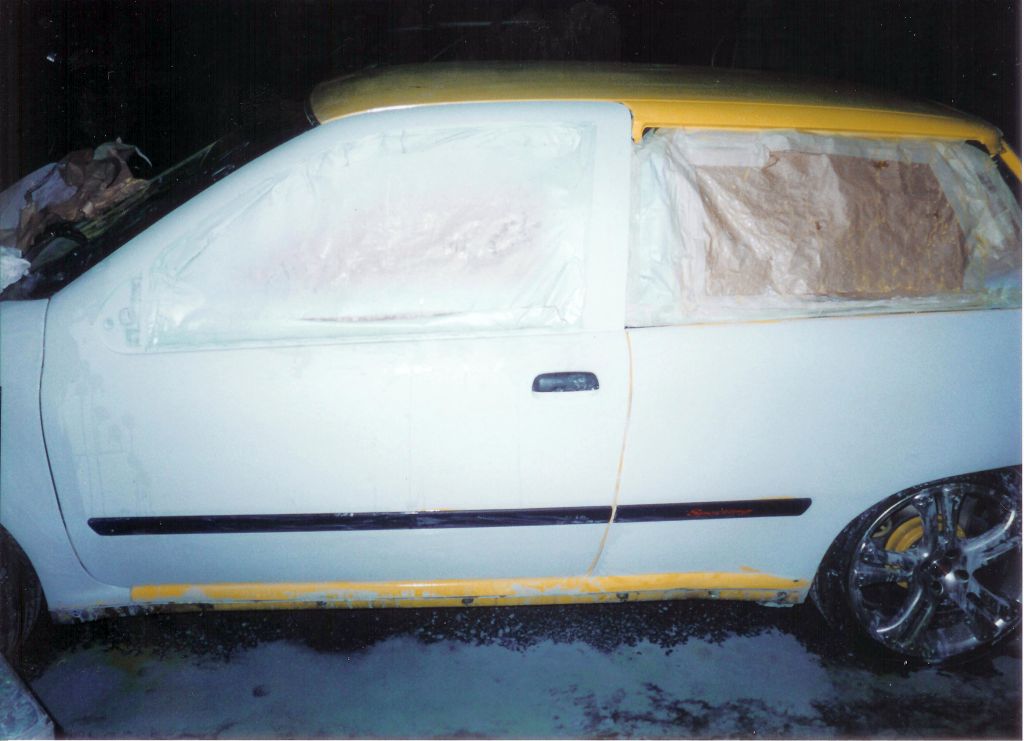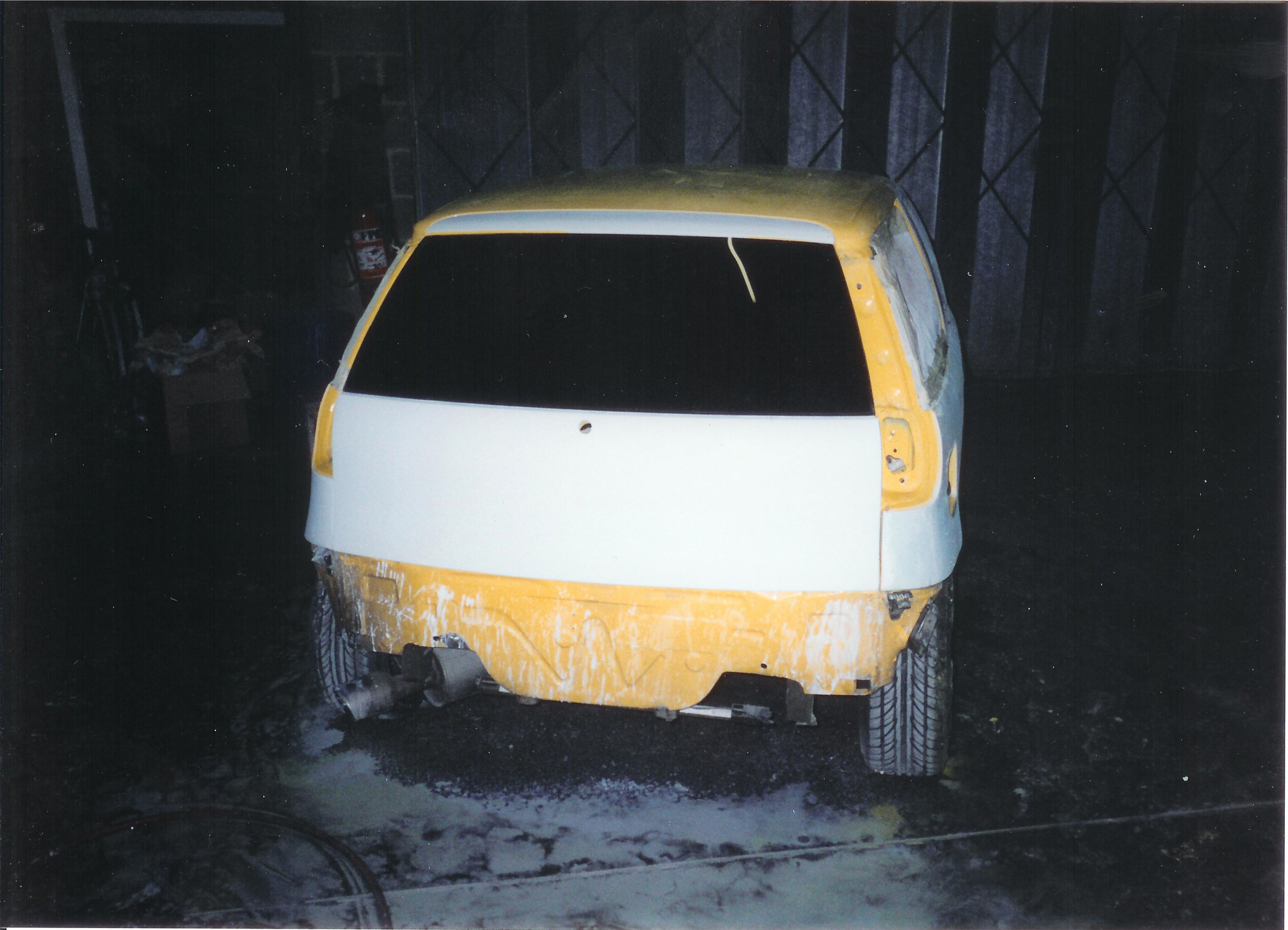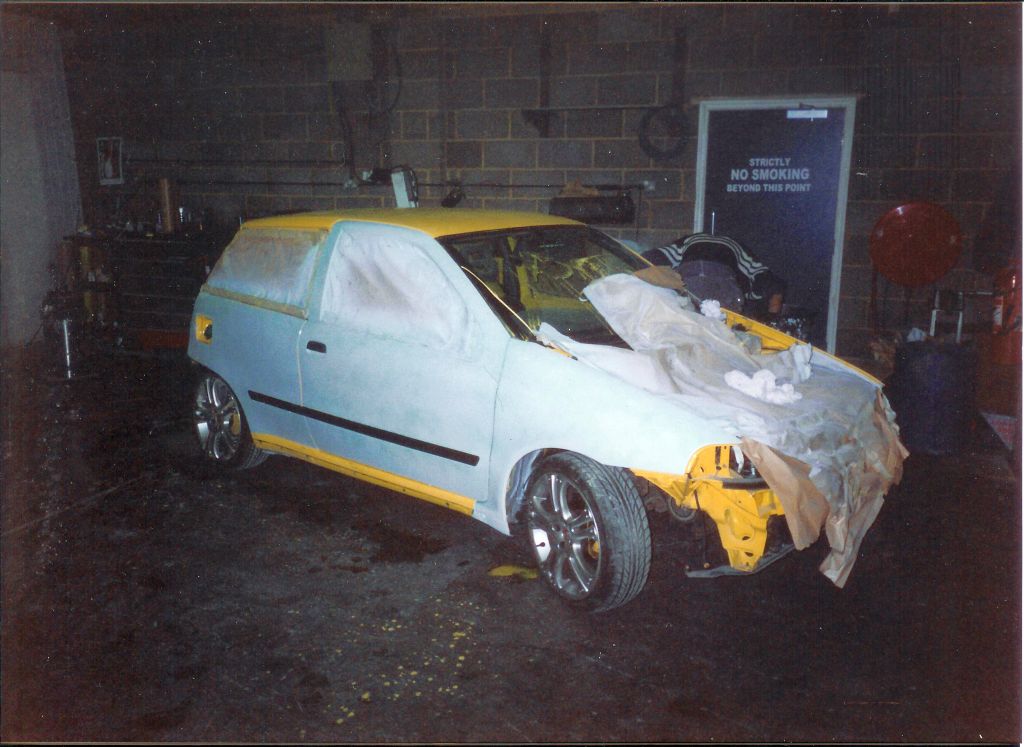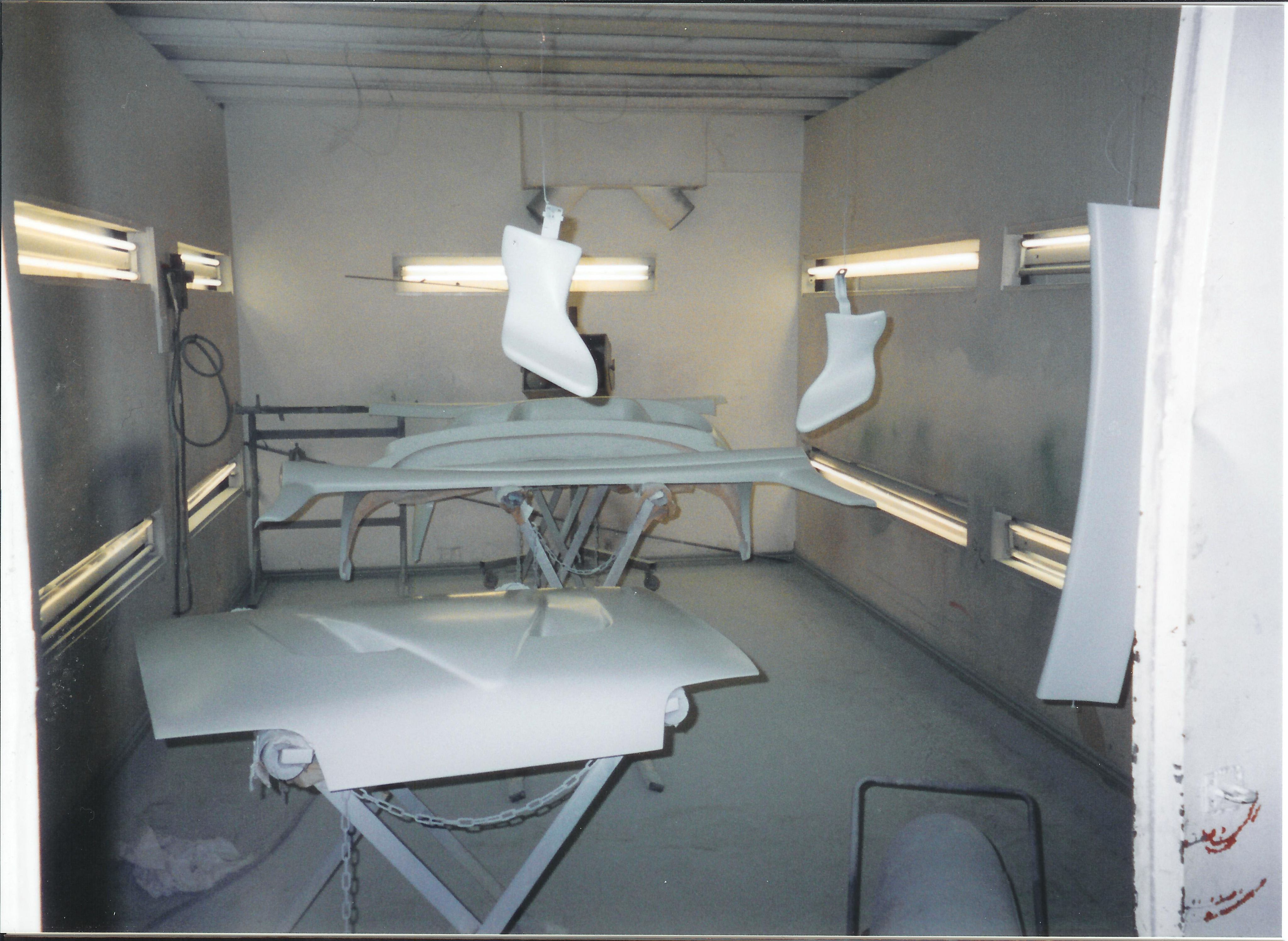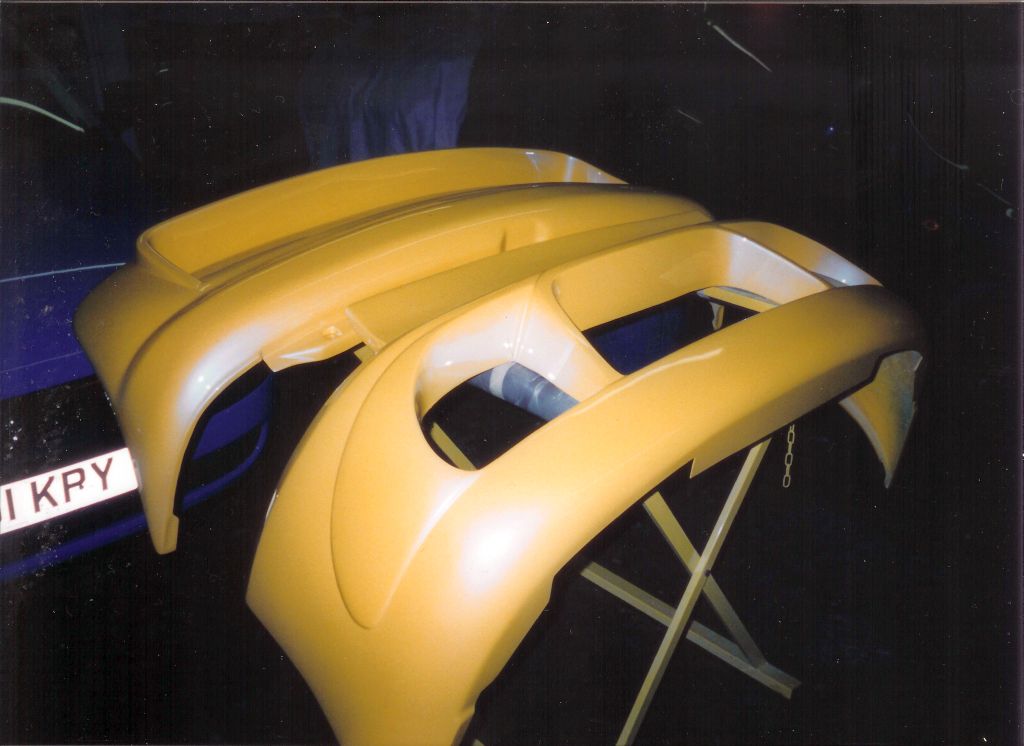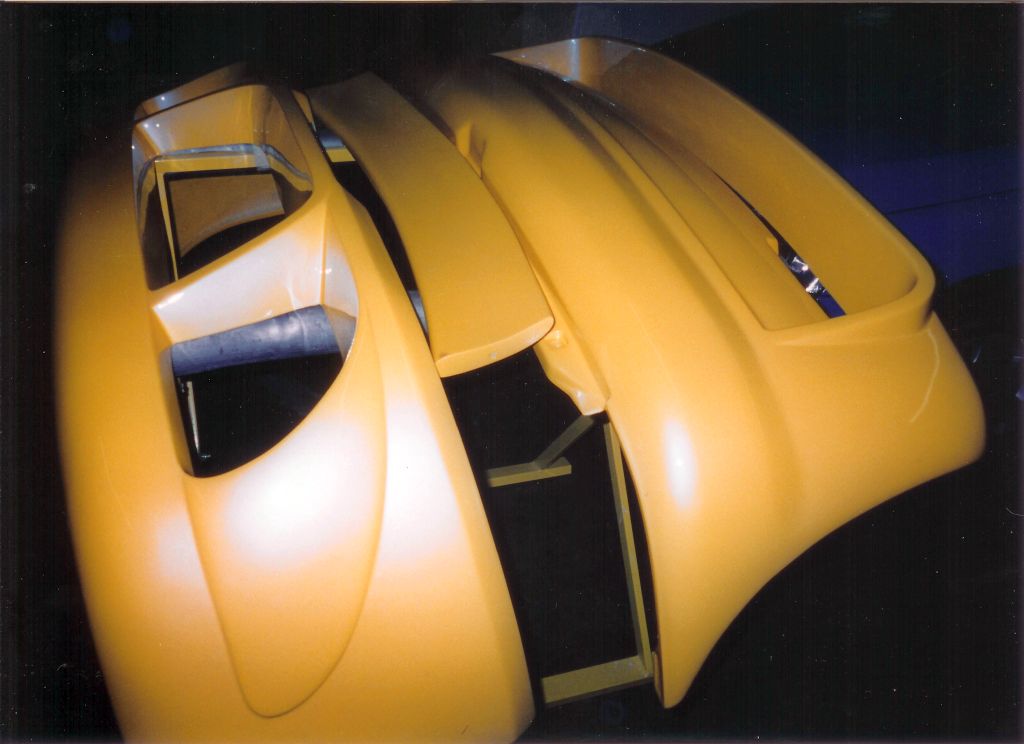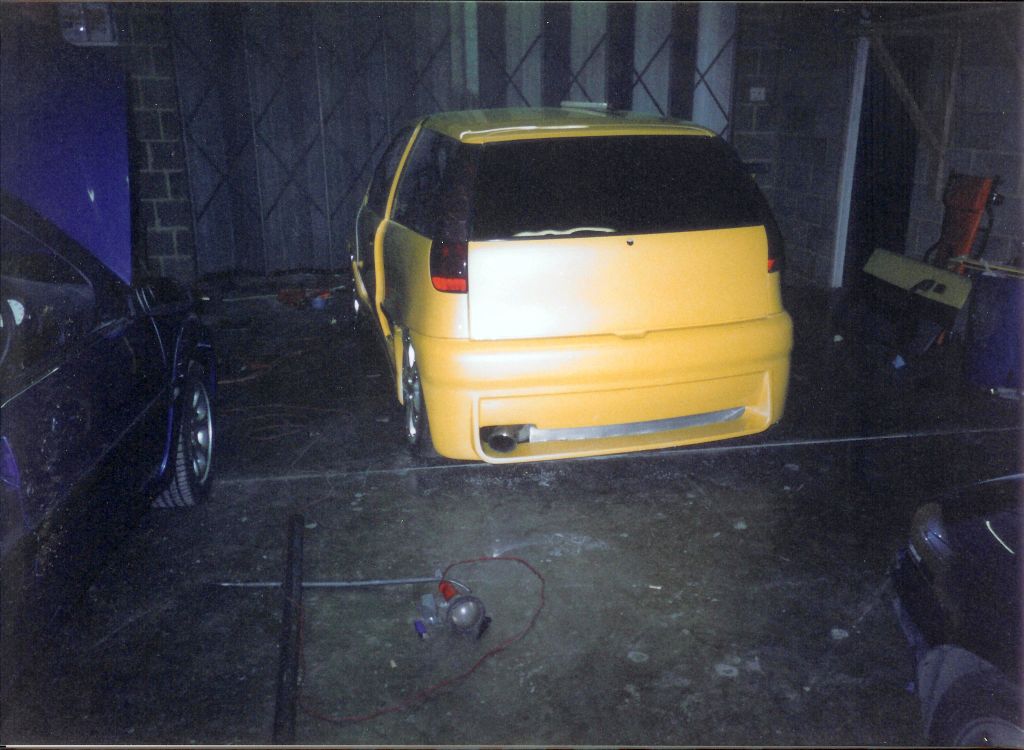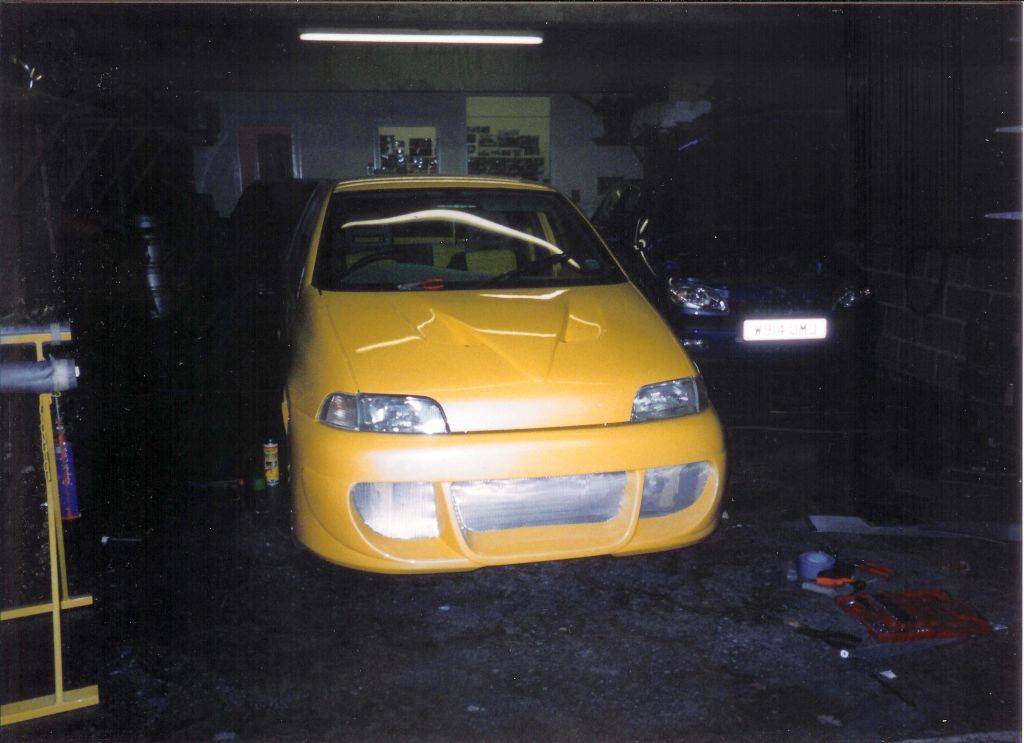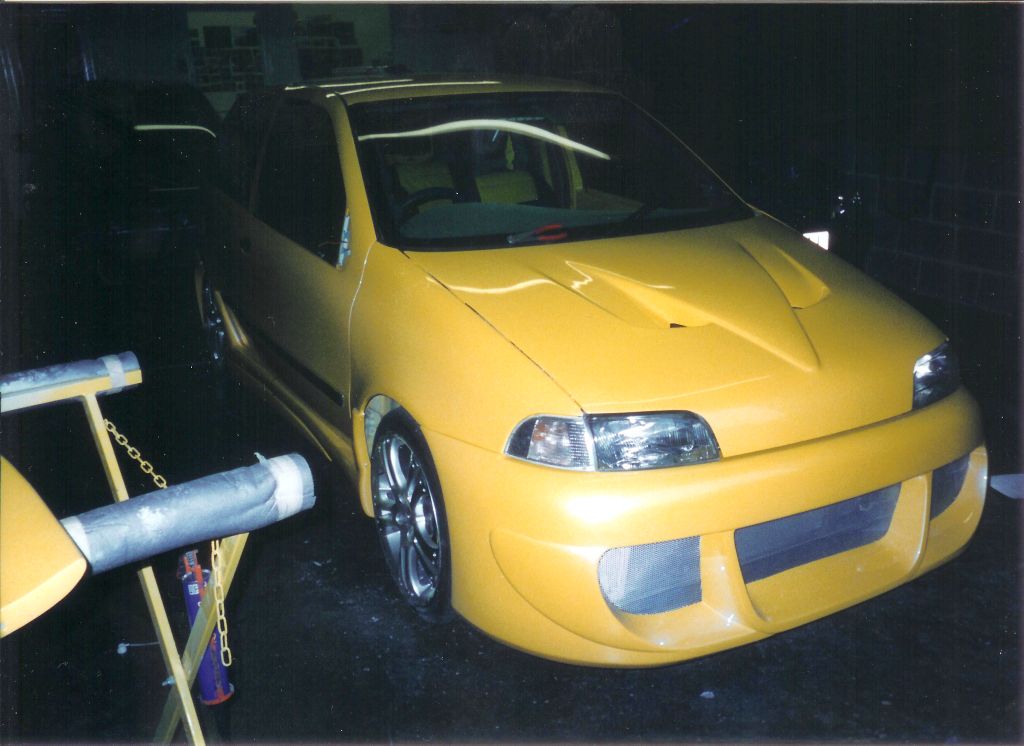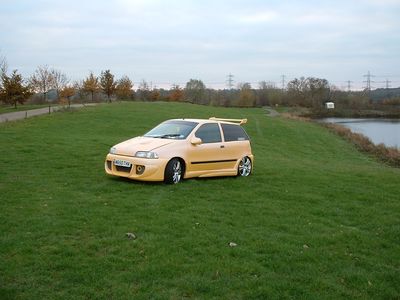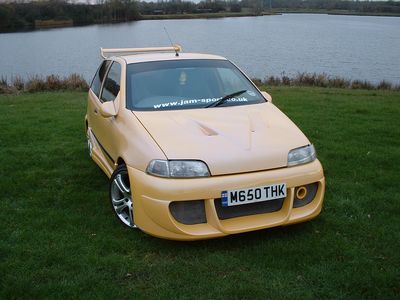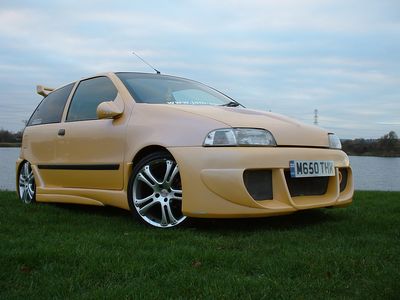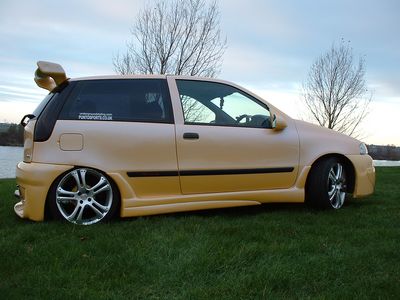 New Fiat Coupe 20VT wheels and a carbon fibre Abarth replicer spoiler. The wheels were professionally repaired and powder coated by The Wheel Specialist.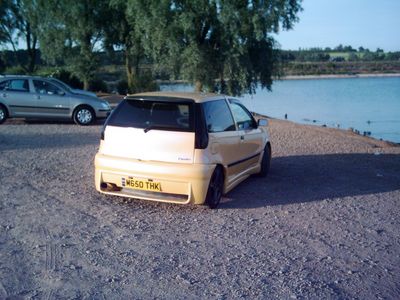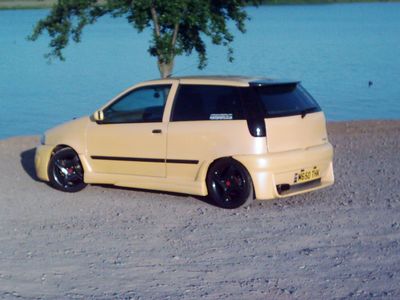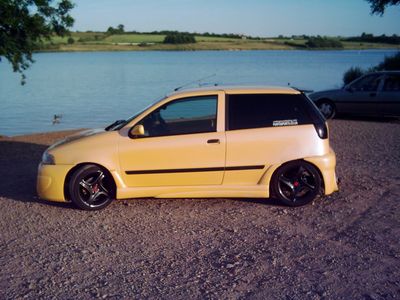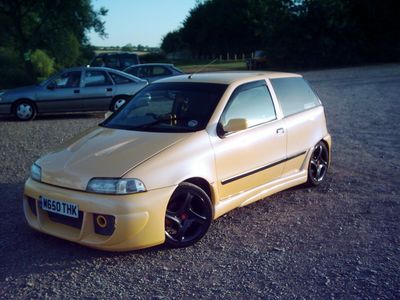 It was at this point I decided to ditch the Combat bodykit as I have seen this new Revlimit bumpers from ABS Motorsport, the rear had a carbon fibre section. They also had a carbon fibre version of they "AGT" bonnet which looked awesome! As you can tell, I'm loving carbon fibre more and more.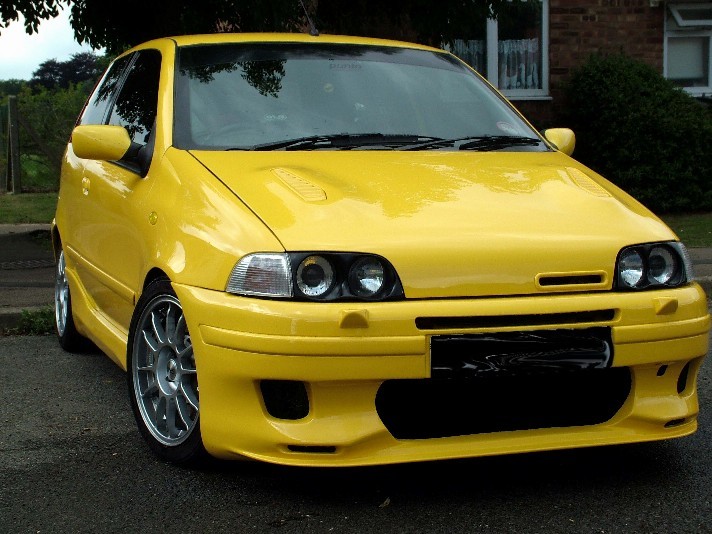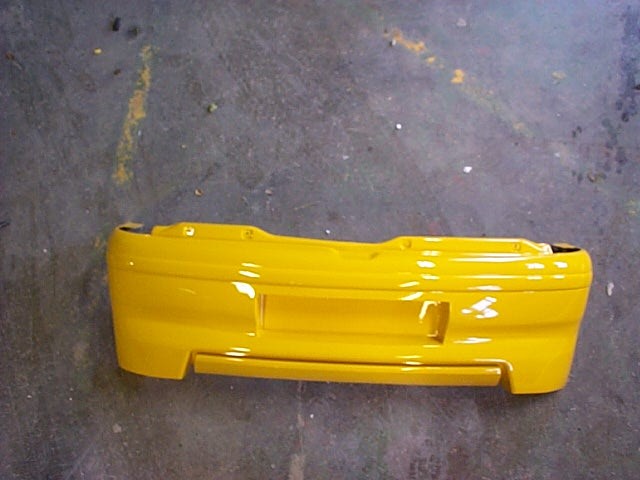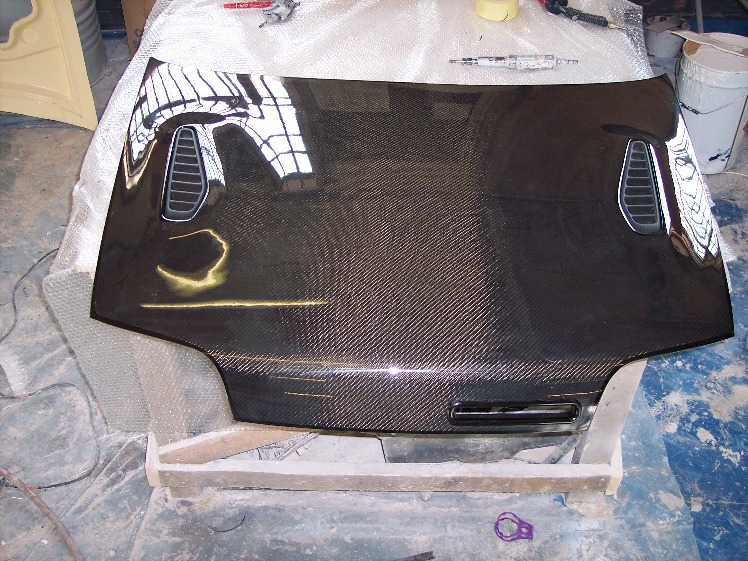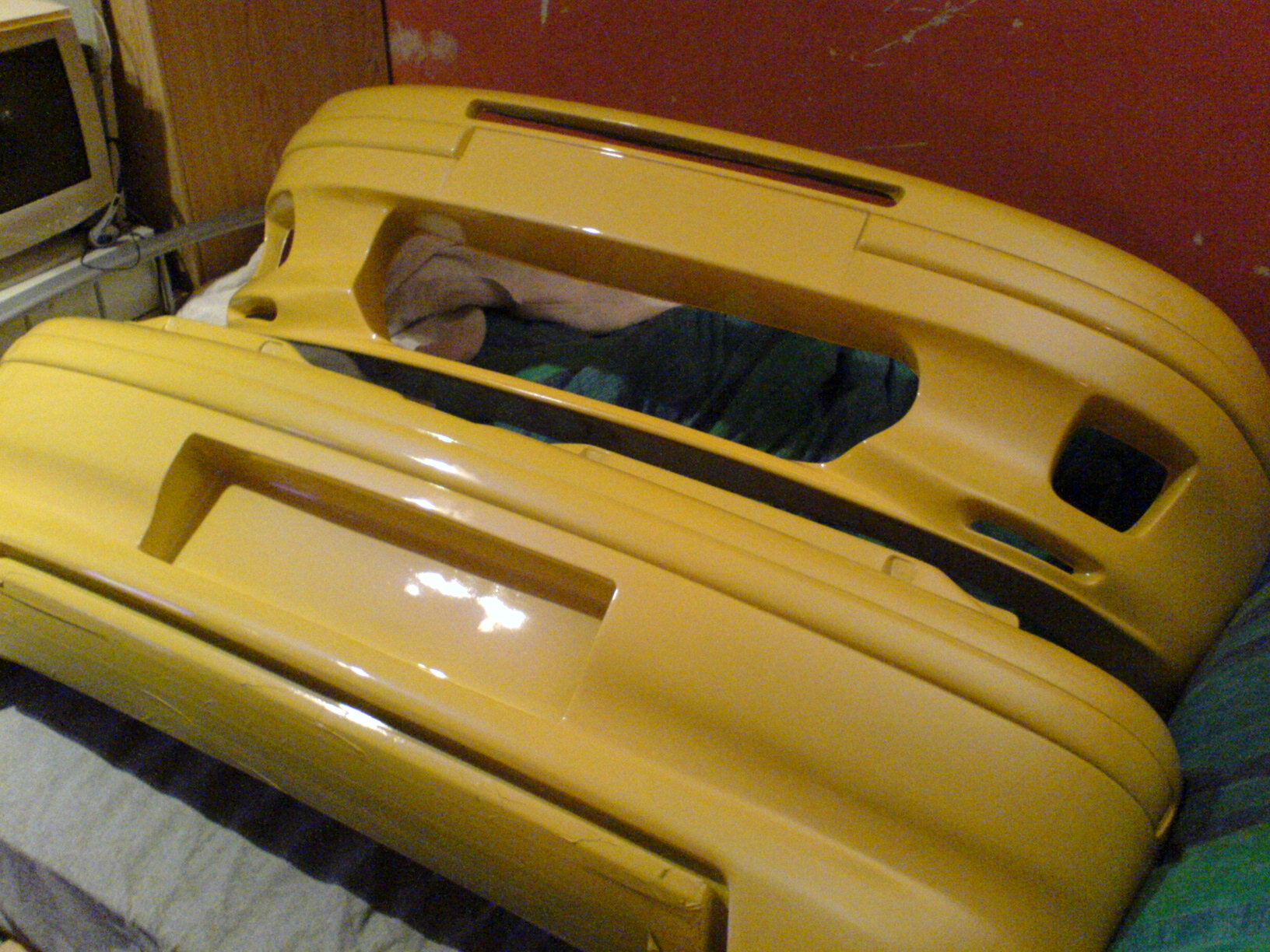 Here's what it looked like with the bonnet fitted. The bumpers were still getting painted. I'd also bought new wheels are this point.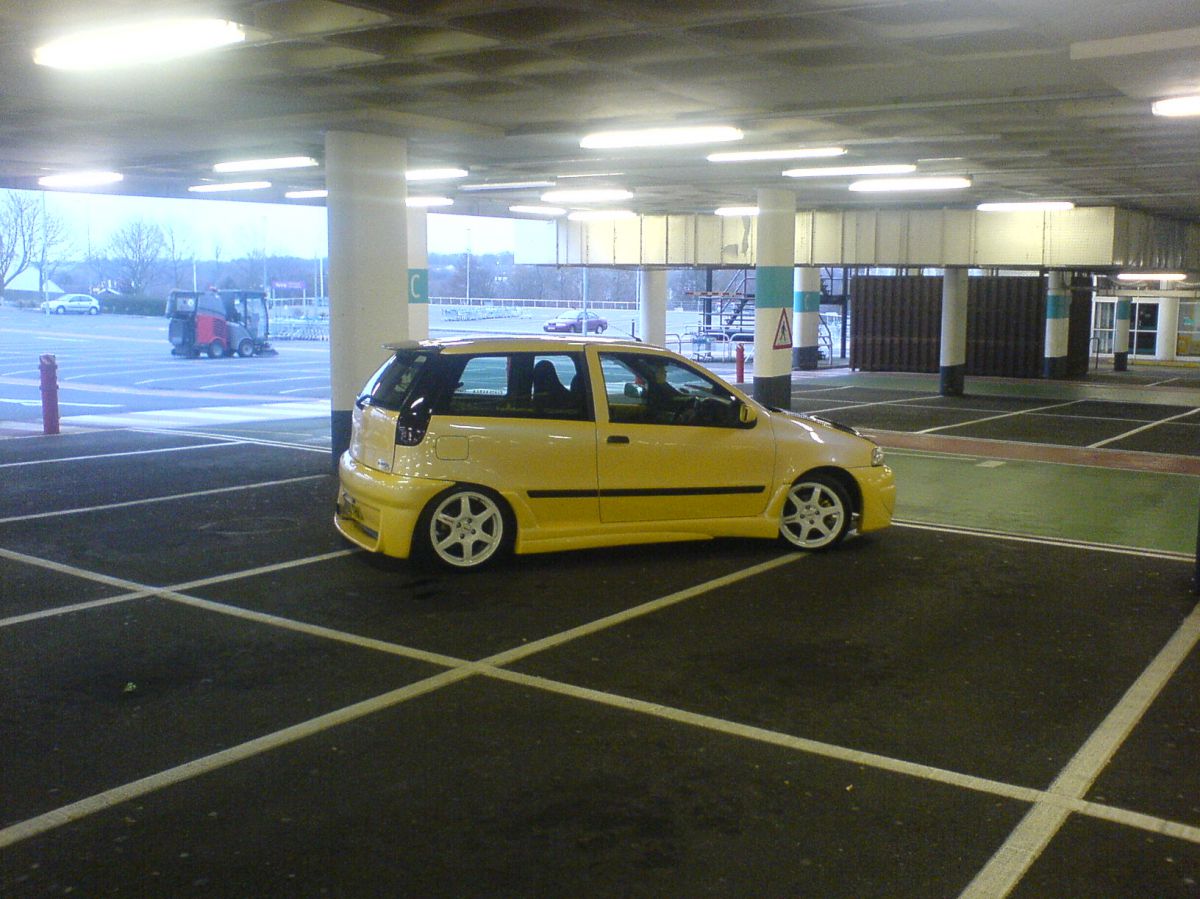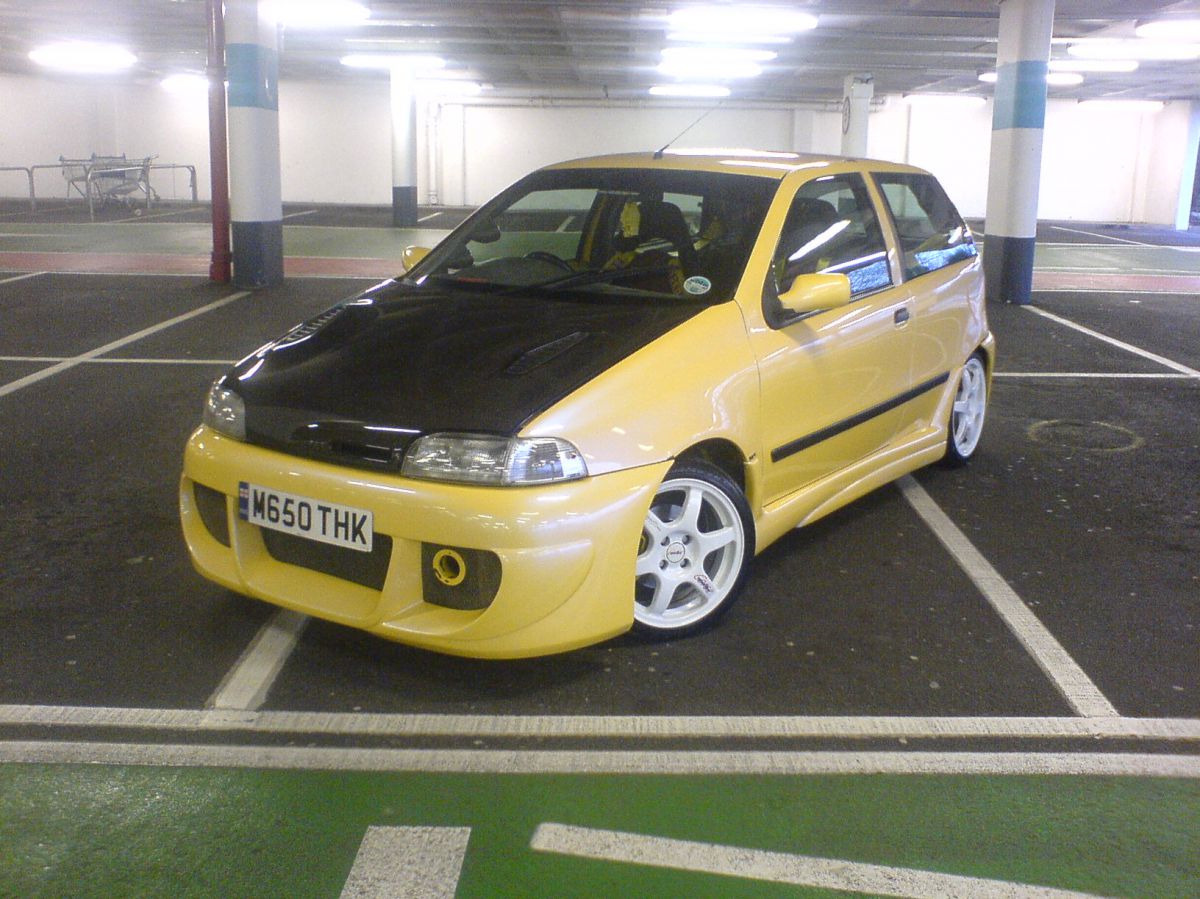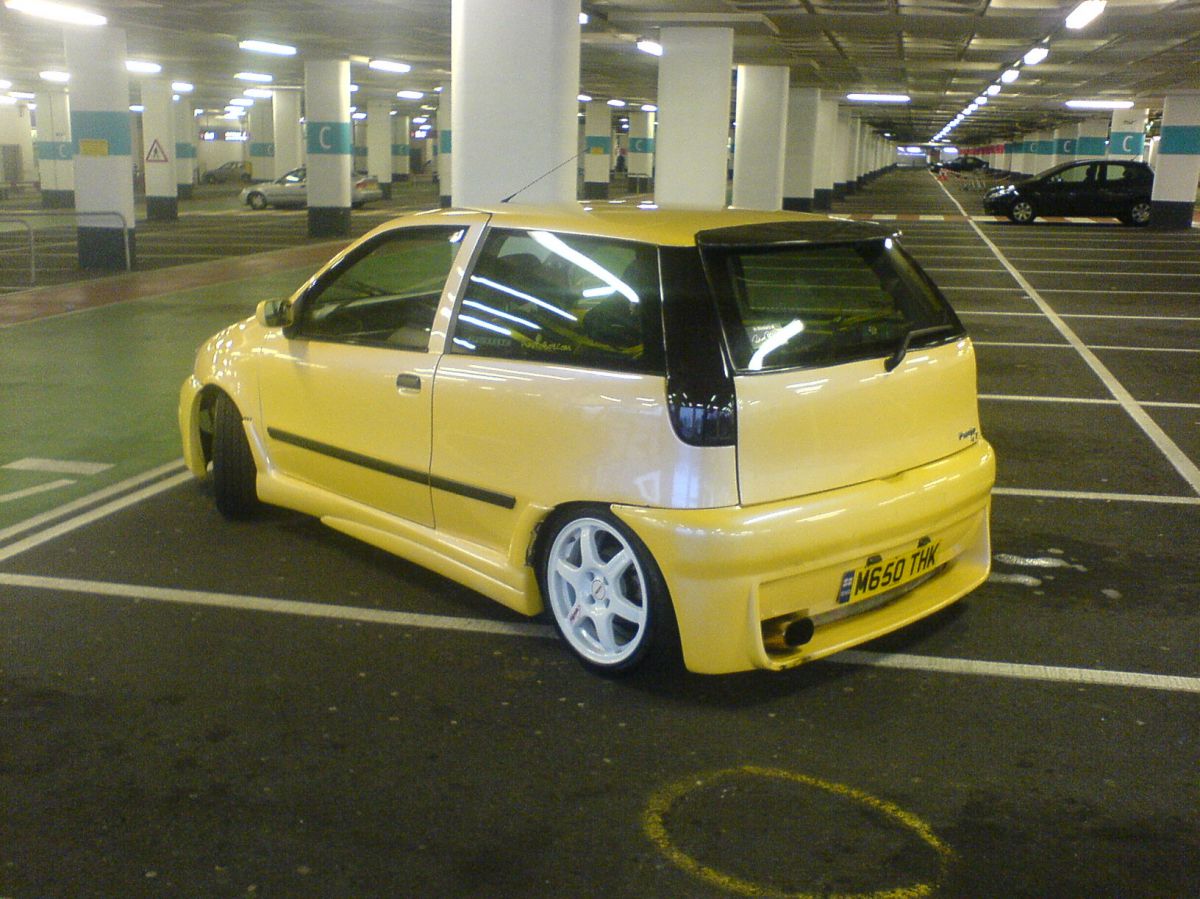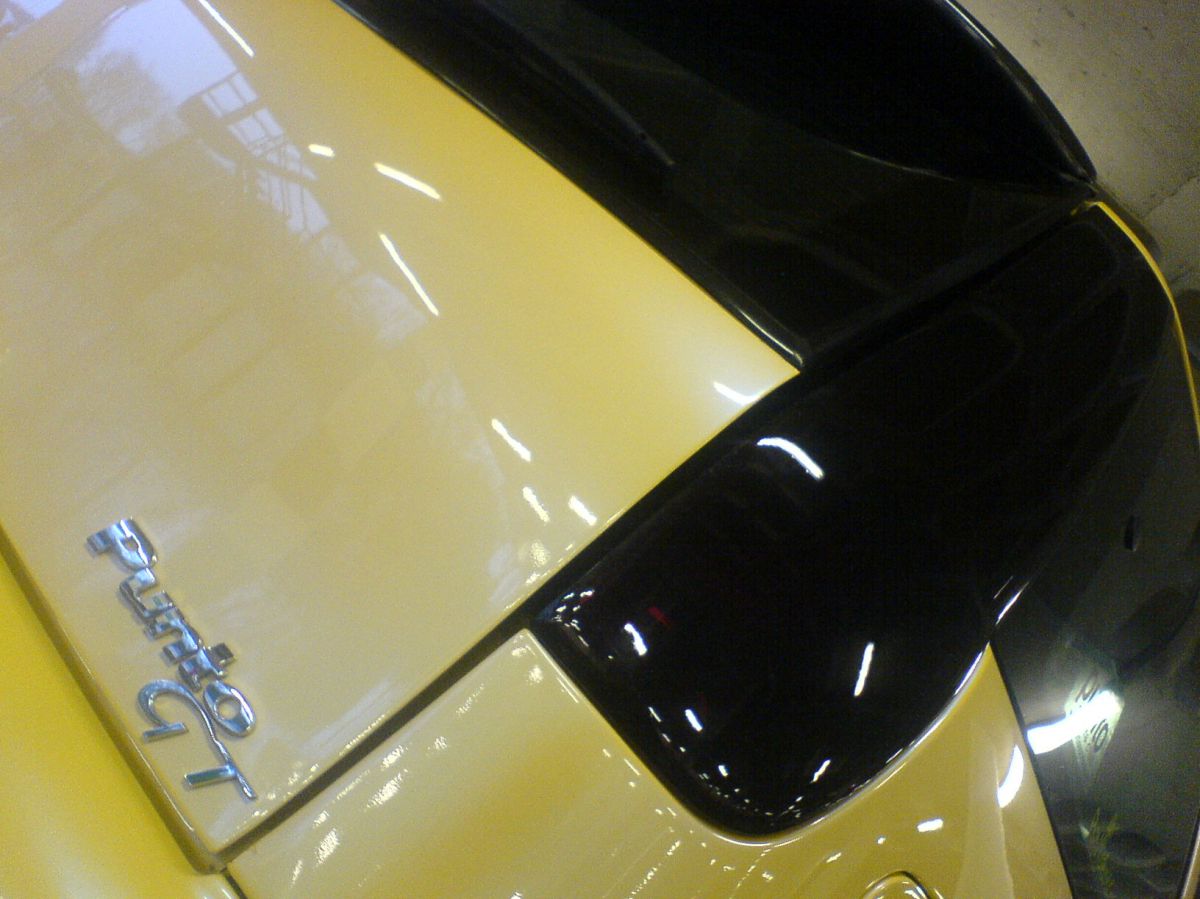 Here she is with the Revlimit bumpers fitted as well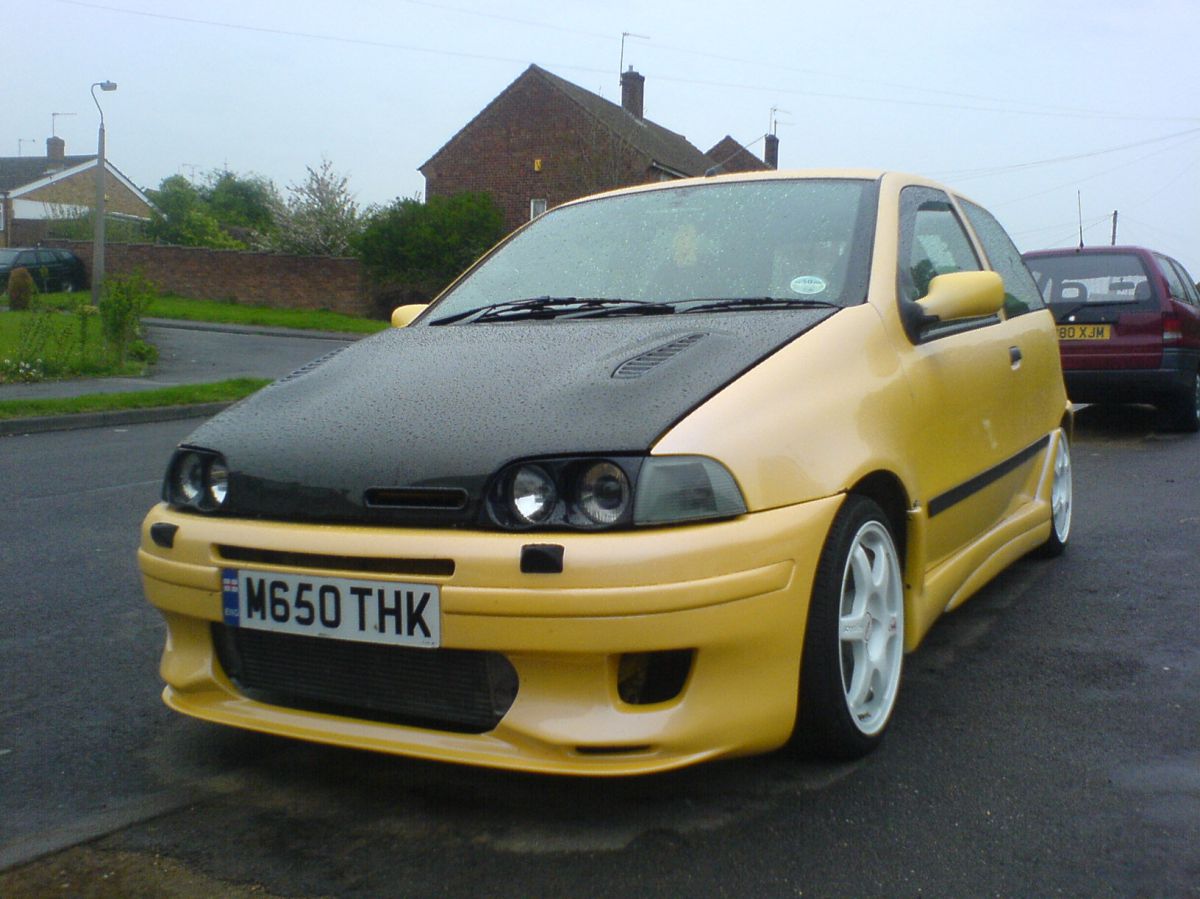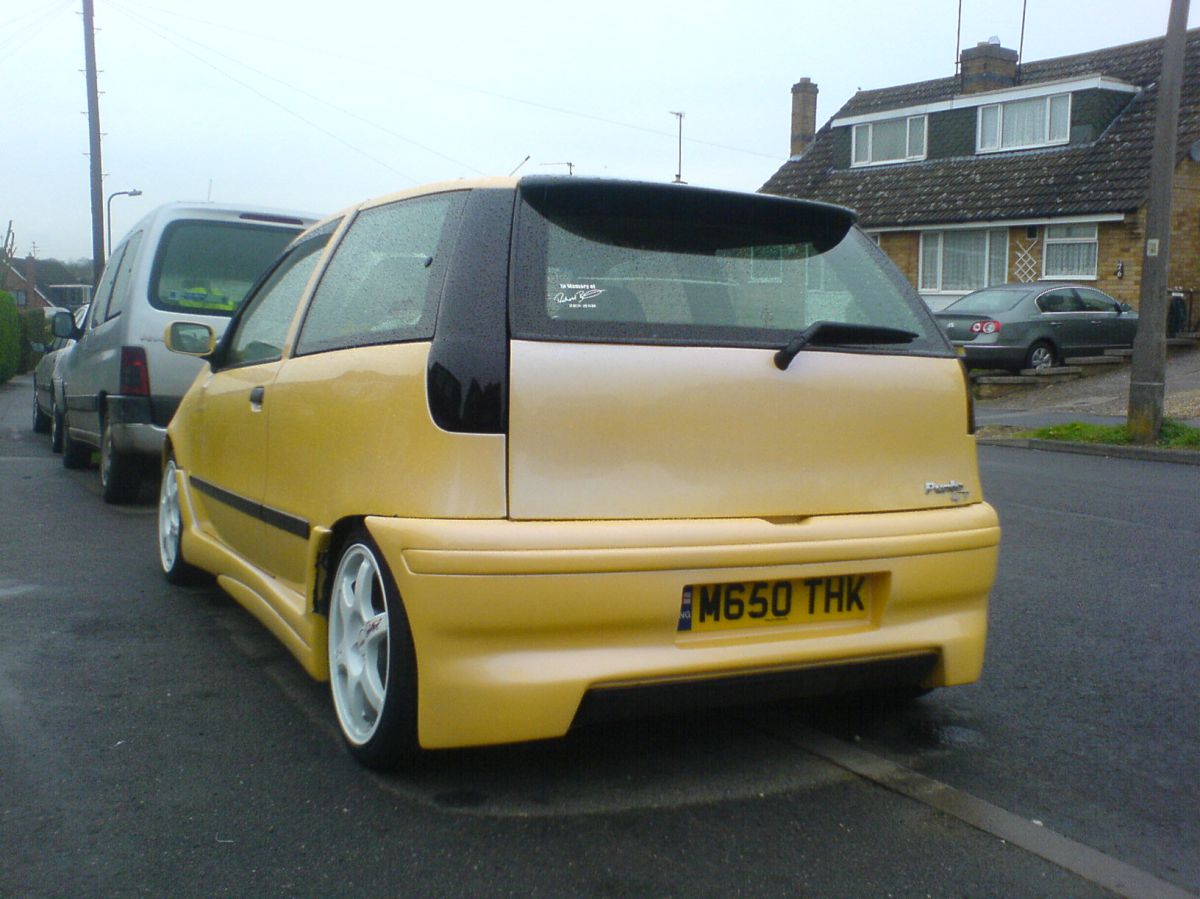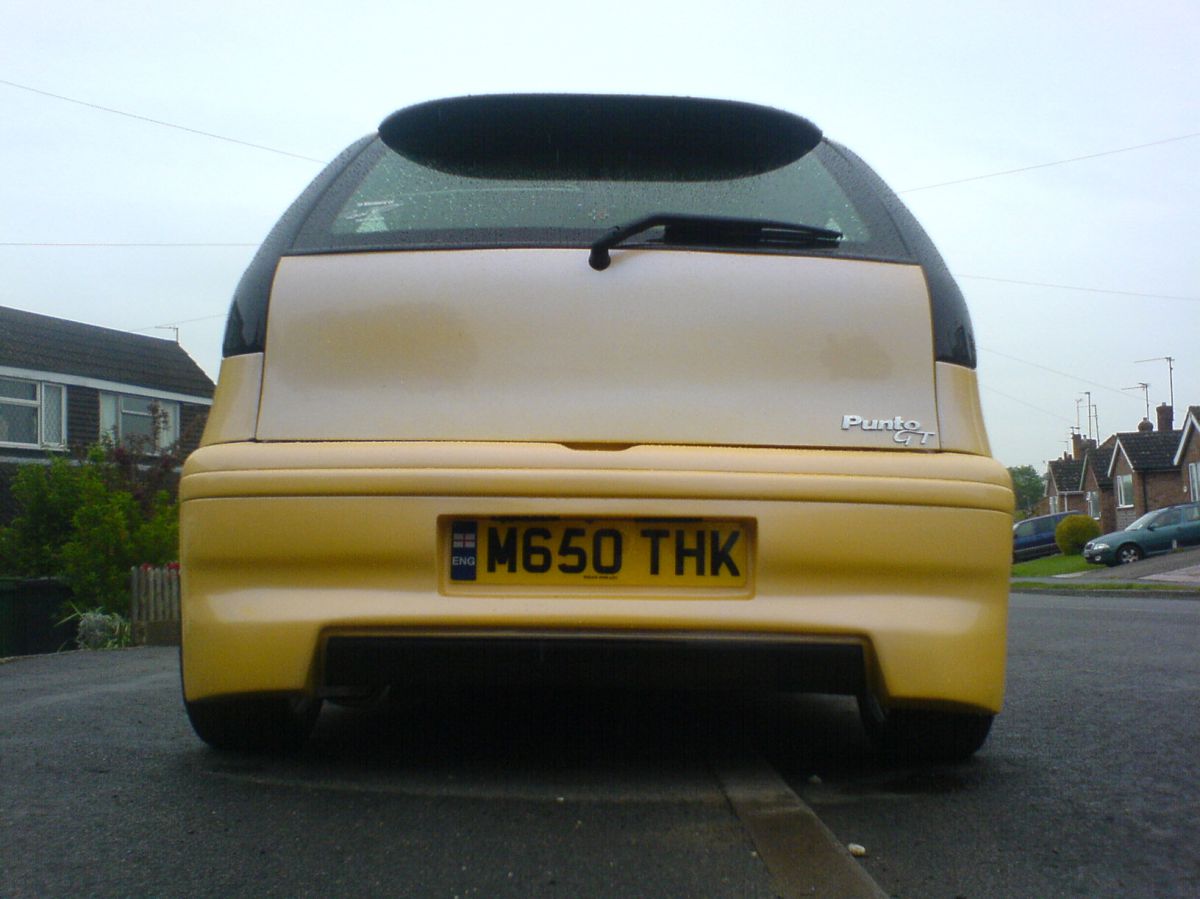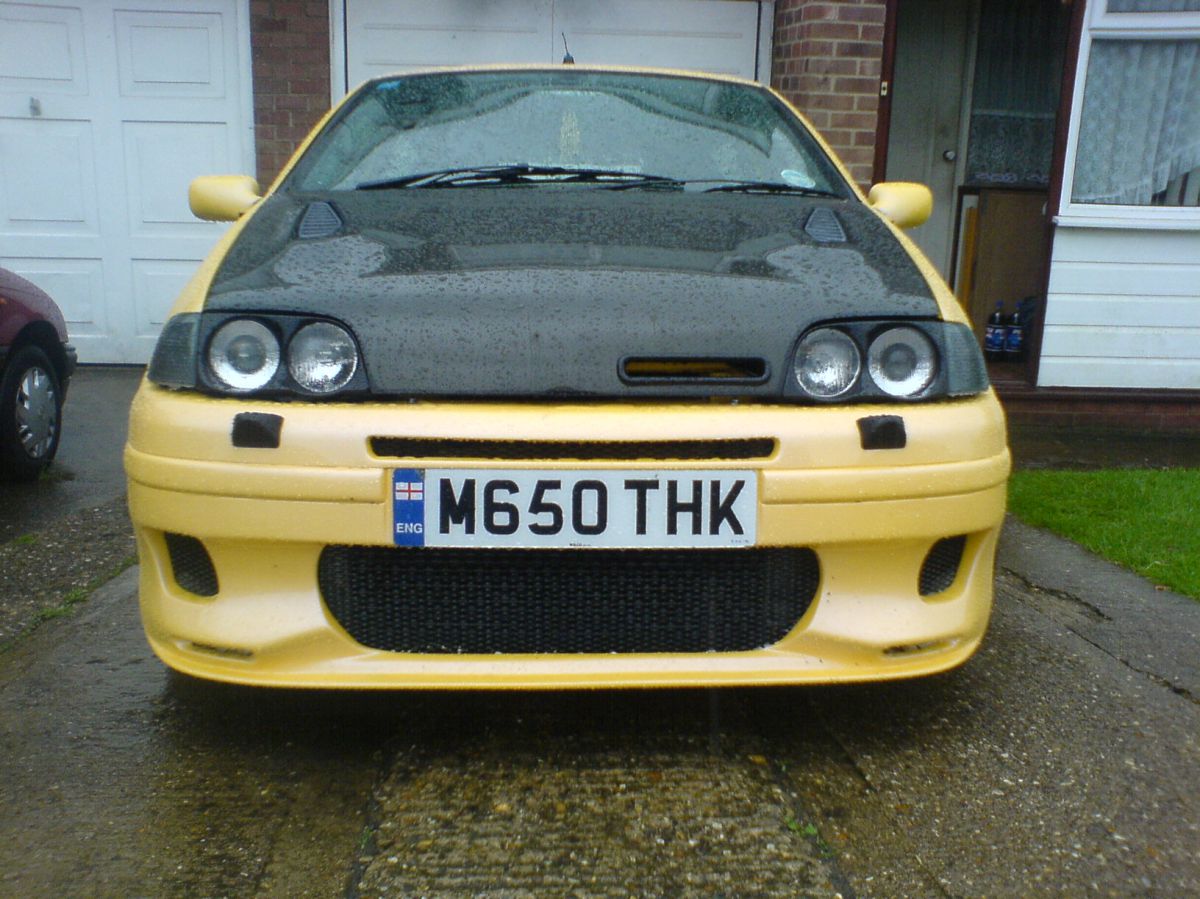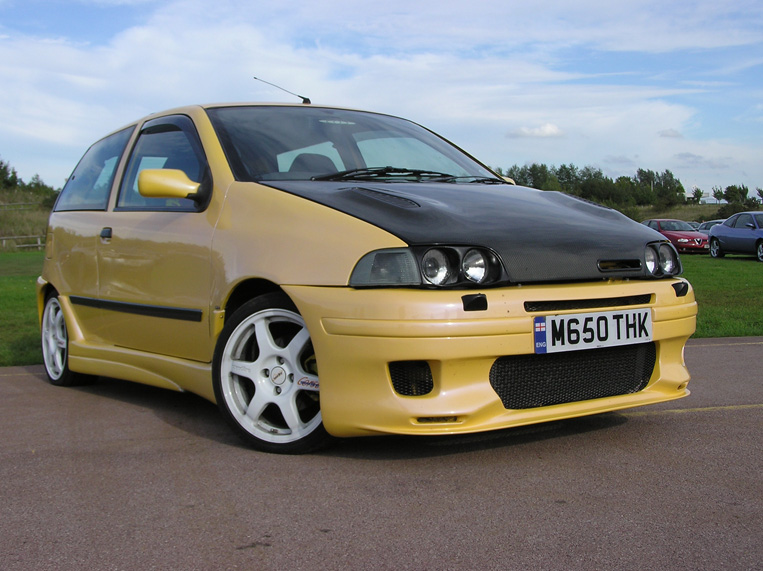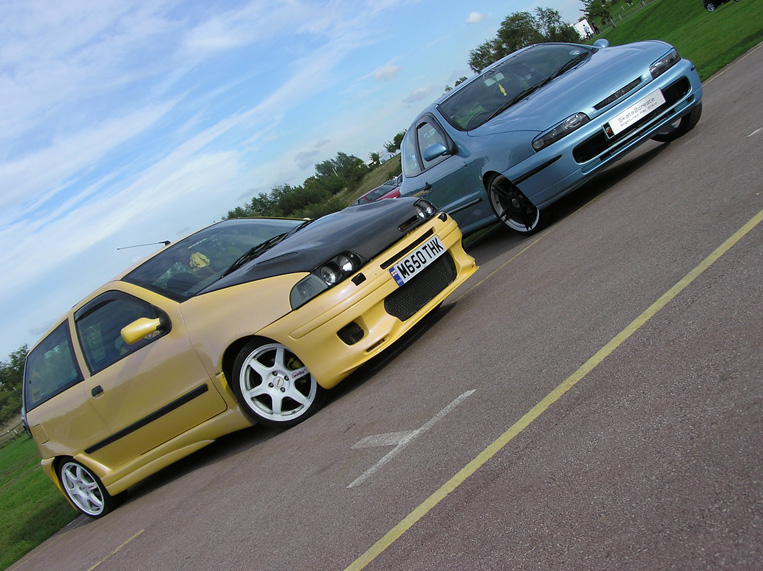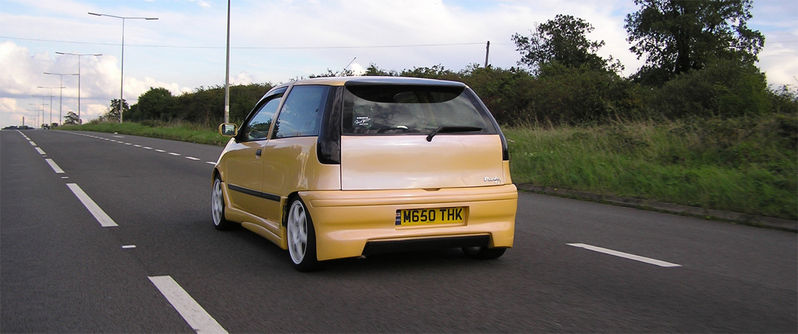 In 2007 I then decided to take part in the Modbally Rally around europe. This meant getting some stickers added to the car :)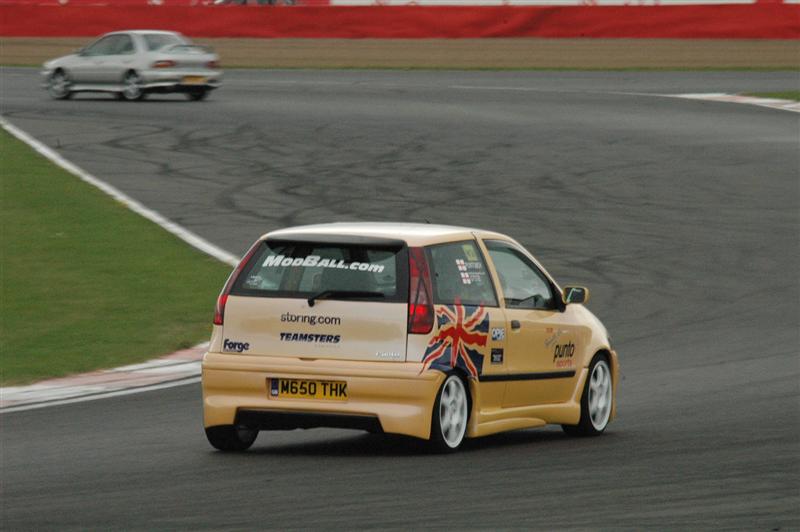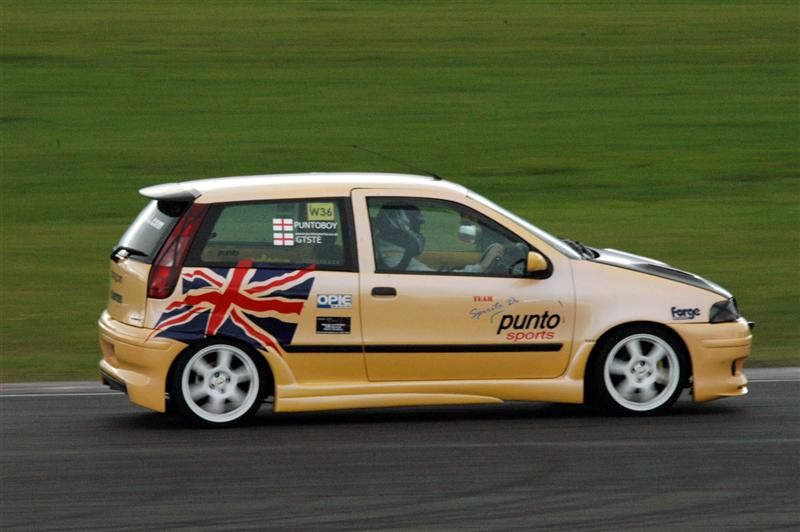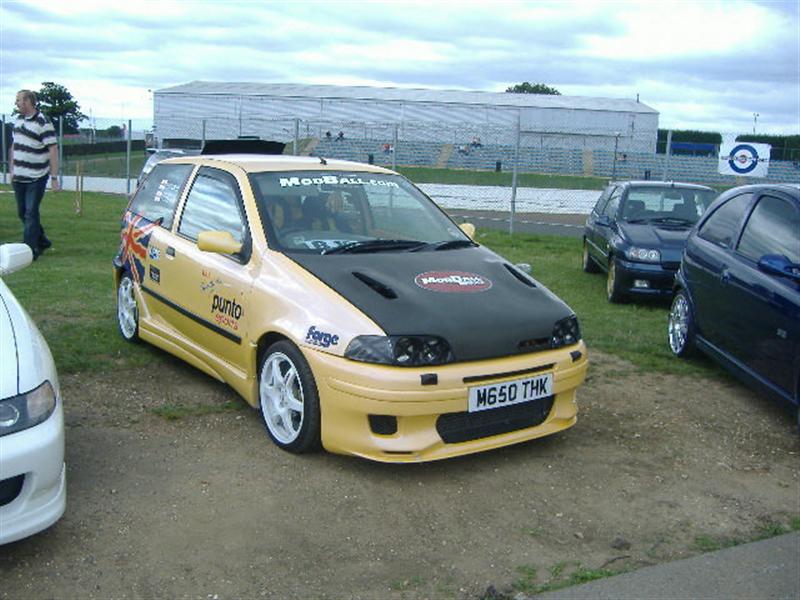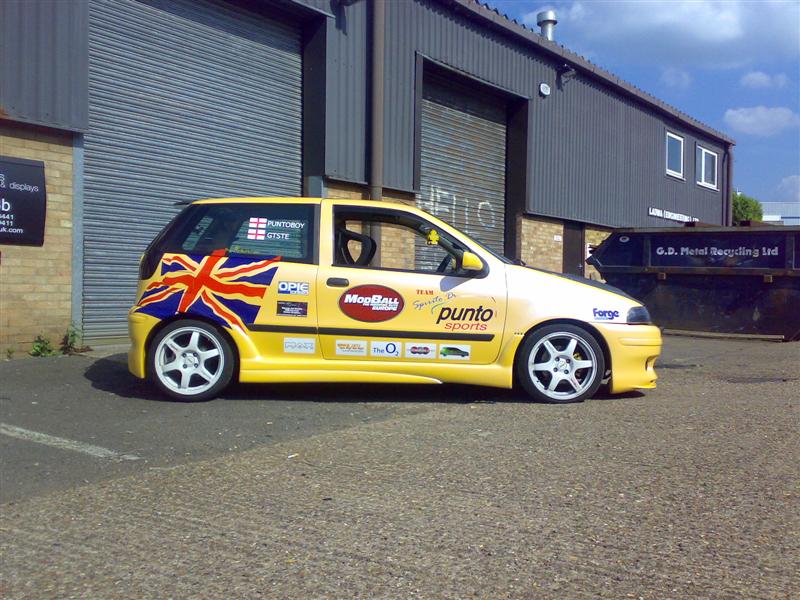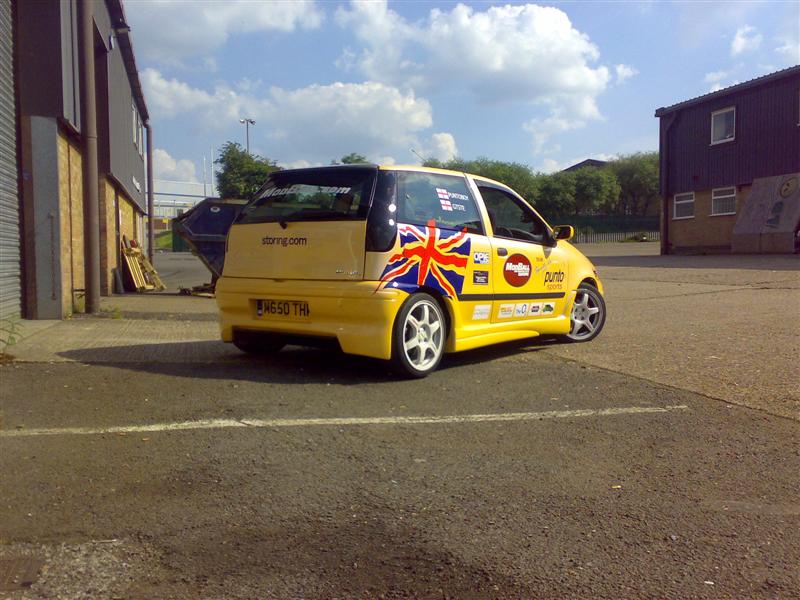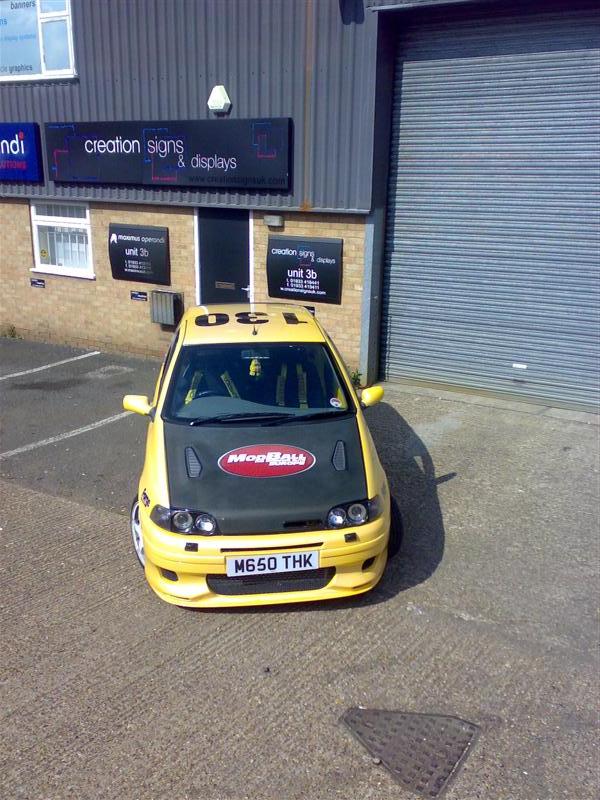 After Modball 2007, I decided to get a new shell as this one was starting to rot quite badly. It has a hard life with a lot of changes so unfortnately I broke her down of parts and scrapped her.